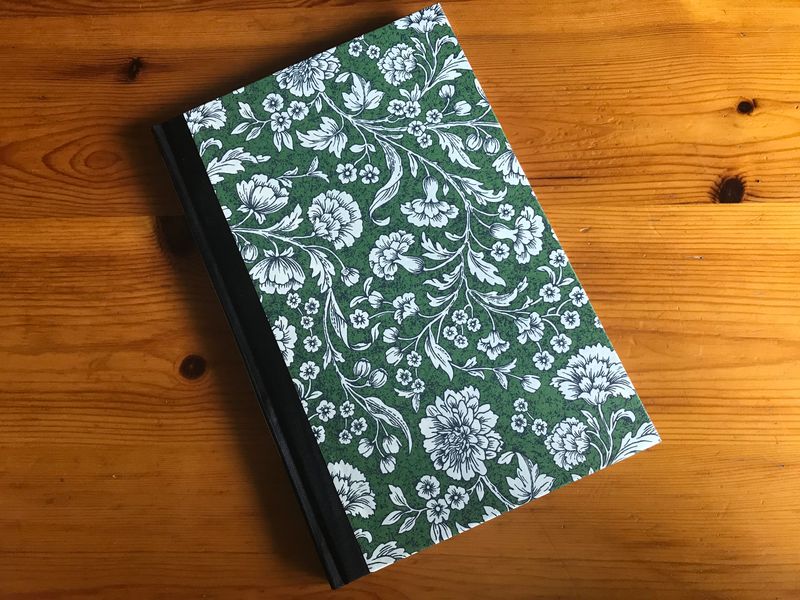 The Men of Baldfolk and Other Fanciful Tales is another edition of lost tales from the imagination of Lord Dunsany. The content included in this book offers a range of styles from the humorous and whimsical to the dark and brooding to the thought provoking observations of a master story teller.
Visions of wonder and splendor await you in this volume. From the archives at Dunsany Castle, these stories were shared by the curator, the majority of which were previously unpublished. Also included in this volume are two very early essays hunted down by Mike and retrieved from The Saturday Review magazine.
Although the material presented in this book is of the Lost Tales, the book design was a departure from our usual Lost Tales volumes. This book did not appear in chapbook format, and was letterpress printed on paper of a green tint. And we include a color Sime illustration, courtesy of Dunsany Castle, as frontispiece.
The signatures were sewn with green linen thread and the book was quarterbound at Ars Obscura in Seattle using paper and silk on boards.
The binding reminds us of an unpublished story which appears in this book titled
The Book of Flowery Tales
, which would have been at home in
A Dreamer's Tales
.
This book is currently being offered at a special price through the end of July in celebration of our 9 year anniversary with Pegana Press. You may find it on our
website