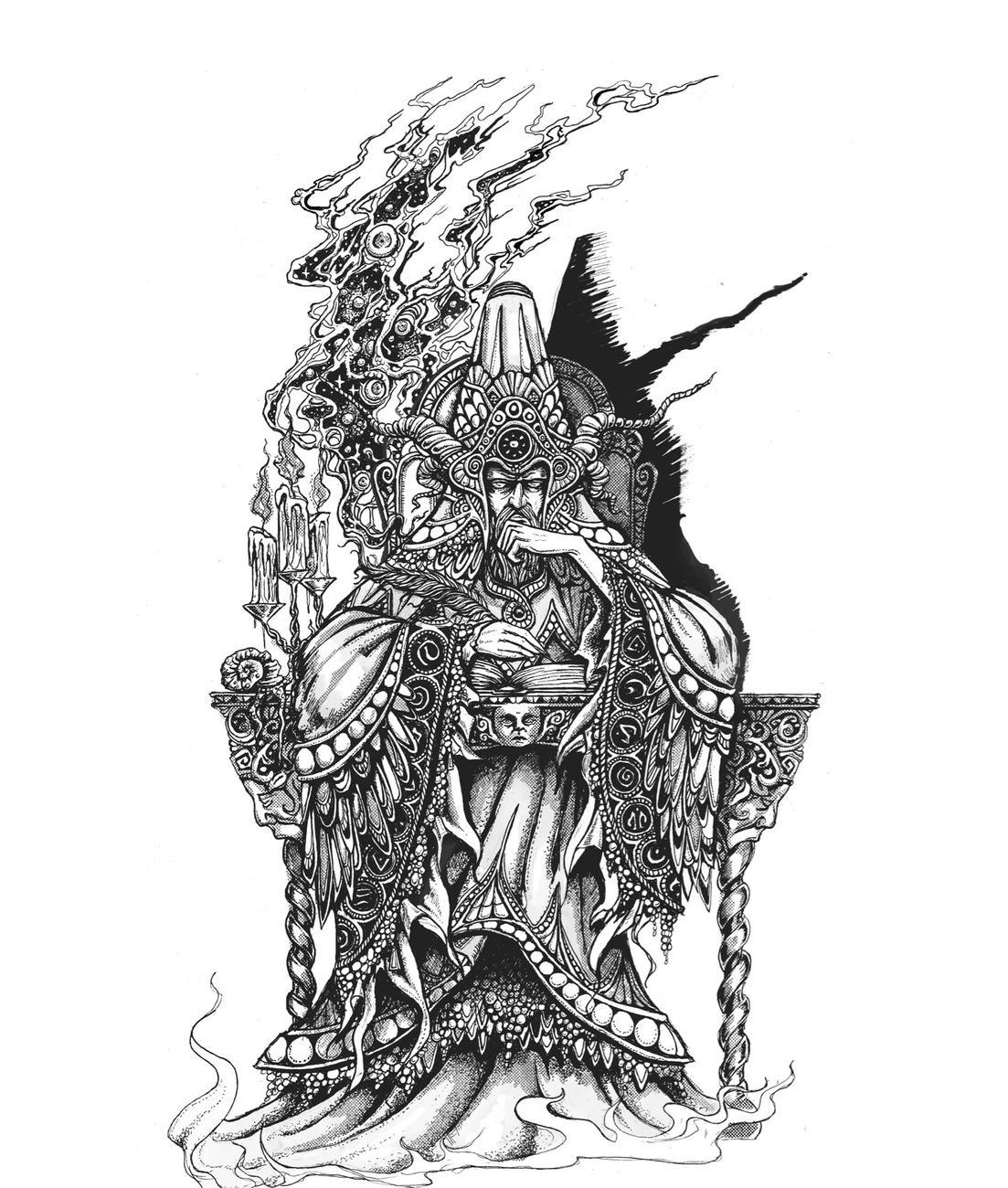 Clark Ashton Smith: Poseidonis Cycle-The Age of Whelming.
Illustration by Justine Jones. Pegana Press 2018.
Mike is finished setting and printing Poseidonis Cycle The Age of Whelming. He is currently setting type for the book titles for the cover.
Justine Jones has provided us with two fantastic illustrations. Once we get the final versions of the illustrations, they will be sent to be digitally printed in town.
Rita will begin cutting the book boards by hand starting next week, Mike will begin the process of folding and collating the book pages, and the binding process will begin when the illustrations come back from the digital print shop.
To reserve your copy at the special preorder price visit
PeganaPress
online.